Volunteers
The ss Rotterdam is a special ship with a rich history. Many people in (and around) Rotterdam have an emotional connection with the ship. In 2009 the foundation 'Cultureel Erfgoed' was created to give the many different people, who care a lot about the ship, a place where they can contribute to the success of the ship.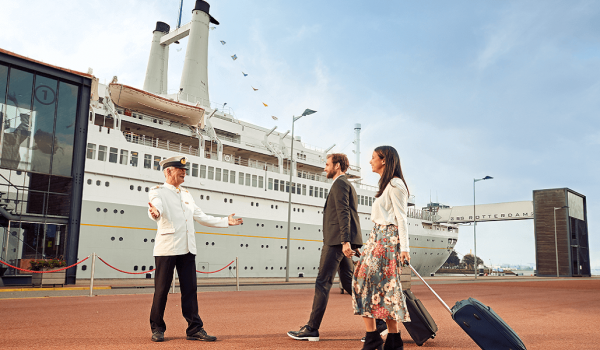 180 volunteers
The ss Rotterdam works with over 180 volunteers.  The foundation aims to: maintain and convey information about the ss Rotterdam. The foundation does this by providing a collection about the ship, its crew, and travelers, to inform the public.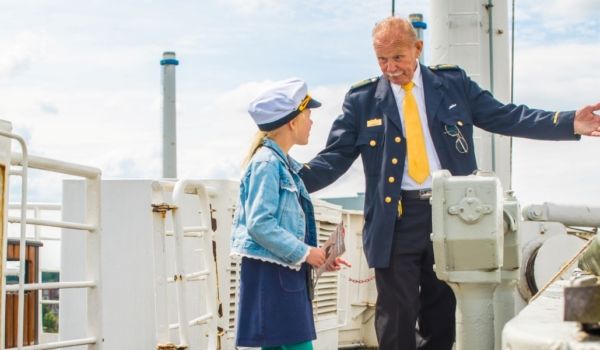 What is a volunteer/Shiphost?
All volunteers have an important task. As shiphost they inform our guests on board during tours or when asked a question. We our hospitable to our guests and want each of them to have an unique experience. Most of the time, the volunteers are stationed on board, but sometimes also for the Shuttle Service. As well during different events on and off the ship, which have a link with the Holland-Amerika Line and other maritime, nautical and historical related events.
Many of our volunteers where part of the crew during the high days of the ship. They know the ship in and out and can therefore help the guest to find the way on board. They can also tell the stories from their own experience to the guest. This means that the guest experiences the experience of the Shiphost in the present. The ship has been in service for over 40 years and has experienced various events. The Shiphost can, as nobody else, tell about the journey through time.