Welcome to the Club Room
The Club Room is a wonderful place onboard La Grande Dame if dining in style if what you have in mind. Expect a delightful evening while putting on one of your greatest outfits. Together with maître-sommelier Alfred van der Toolen, the kitchen brigade is ready to deliver you an unforgettable evening.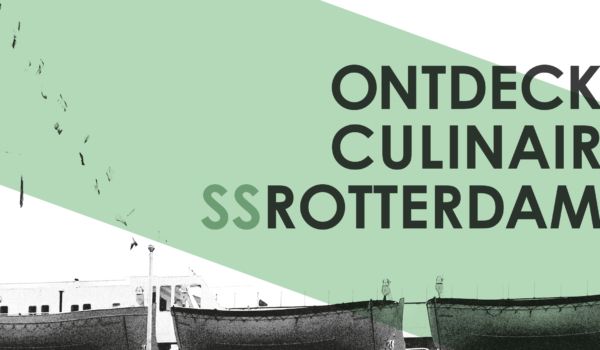 This summer: discover the Club Room
Congratulations, you're a connoisseur! Dine in style and be carried on a tide of grandeur. Enjoy the original artworks and savour the culinary masperpieces created by our top chefs and their team in the open kitchen. The Club Room is a true culinary hotspot in Rotterdam. Discover 'culinary ss Rotterdam' with our special summer contest. Like our Facebook page and stay informed about how to win!
Go to Facebook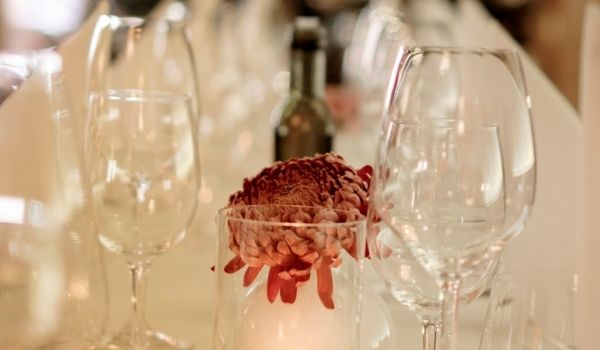 Fine dining in style
Rediscover traditional dishes with authentic silverware and commemorate so many world travellers who were pampered by a proud and dedicated crew. The culinary tours de force prepared by traditional chefs back in the 50s and 60s revive in the professional hands of today's trendsetters. At the Club Room, past and present meet.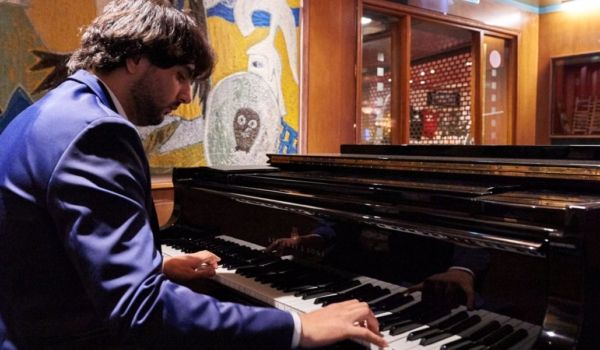 Live music
Every Friday and Saturday night you will be able to enjoy beautiful live music in the Club Room during your dinner. A pianist brings the atmospheric sounds of his piano playing to the Club Room throughout the evening.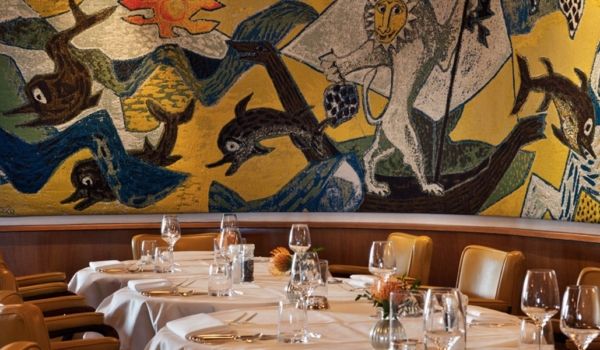 Artwork
The wonderful Goblin tapestries by Gisèle van Waterschoot beautify all four corners and with all due respect for the past, we have kept in mind the requirements of the contemporary cuisine.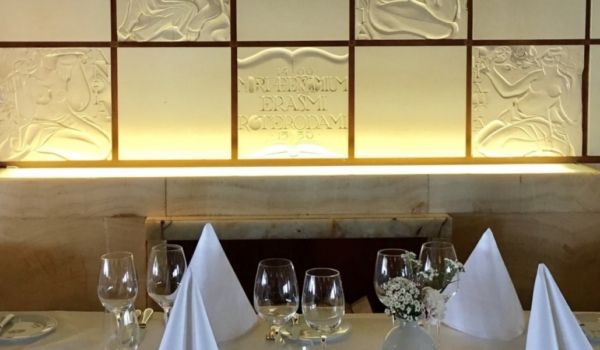 History
The Club Room was affectionately referred to as the 'living room' onboard ss Rotterdam. It used to be the smoking room for passengers from the tourist class. From the 'eigthies', the venue was made into a casino, complete with roulette tables and slot machines. We have done our utmost to protect and restore its original interior. Today, guests can experience the authentic cruise feeling accompanied with contemporary dishes.