A culinary experience
Welcome to Restaurant Club Room
Restaurant Club Room is a wonderful place onboard La Grande Dame if dining in style if what you have in mind. Expect a delightful evening while putting on one of your greatest outfits. Together with maître-sommelier Danielle van Antwerpen, the kitchen brigade is ready to deliver you an unforgettable evening.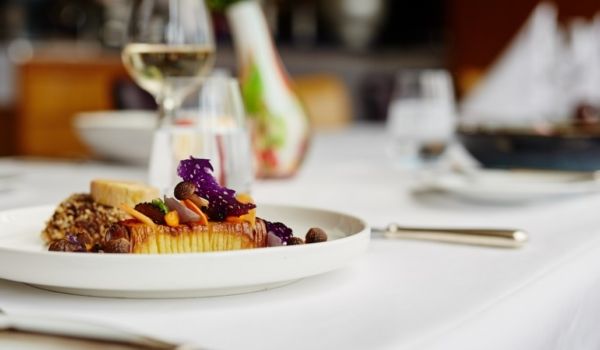 Reserve a table
Make a reservation online up to 8 people for dinner at Restaurant Club Room. Groups from 9 people or more, we kindly ask you to contact us by telephone via +31 10 297 – 30 97.
January and February 2020 Restaurant Club Room will be closed on Monday and Tuesday.