Enjoy a culinary experience
Lunch or dine on the ss Rotterdam
Gourmets, culinary experts, grill lovers or quick diners: everybody is welcome to enjoy our restaurants.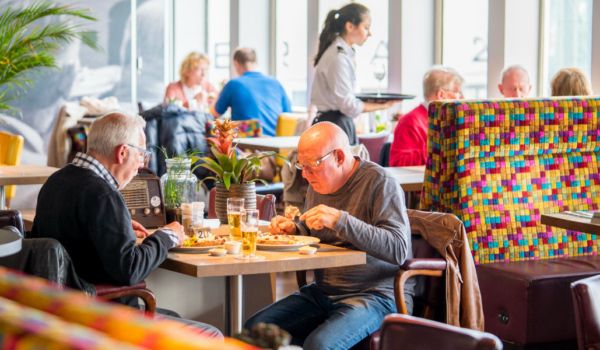 Lido Grill
From an extensive breakfast buffet tot tasty dishes from our KOPA charcoal oven. What used to be Café de la Paix is now lively Lido, our grill restaurant on the Promenade Deck. Enjoy breakfast, lunch or dinner in a casual atmosphere with views on the magnificent Rotterdam skyline!
Discover Lido Grill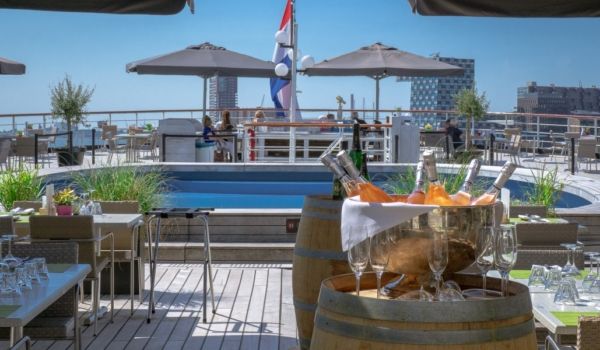 Lido Terrace
The ss Rotterdam has its own terrace; the largest and most stunning terrace of Rotterdam. Indulge and relax! Enjoy views on the Rotterdam skyline, while paddling your feet in the cool water of the swimming pool (40cm) on this deck. We are happy to welcome you on our Lido Terrace when the weather is good!
Discover Lido Terrace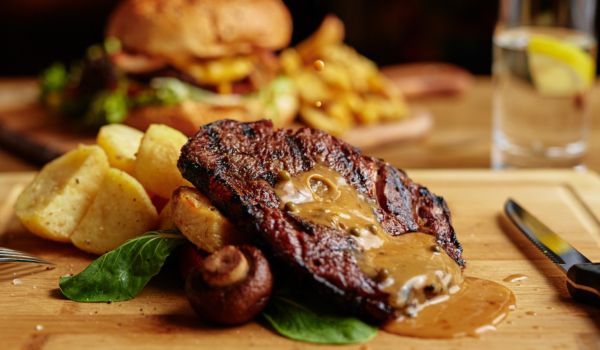 Meet our chef!
Raymon Rademaker is our Executive Chef within the ss Rotterdam. Since February 2014 he is responsible for the entire kitchen team that currently consists of: Lido Grill, Captains Lounge, Ocean Wine Bar and Meetings & Events. Grilling and smoking meat is Raymon's signature. In restaurant Lido Grill he likes to work with the well-known 'Smoker barbecue' and 'KOPA charcoal oven' on which he prepares the most delicious dishes with a unique grill taste.