Based on past destinations
Themes in the rooms of the ss Rotterdam
The 254 hotel rooms of the ss Rotterdam are divided into 3 different themes: Bahamas, Original, Manhattan. These styles are based on the various (exotic) destinations that ss Rotterdam enjoyed in her years as a luxury cruise ship.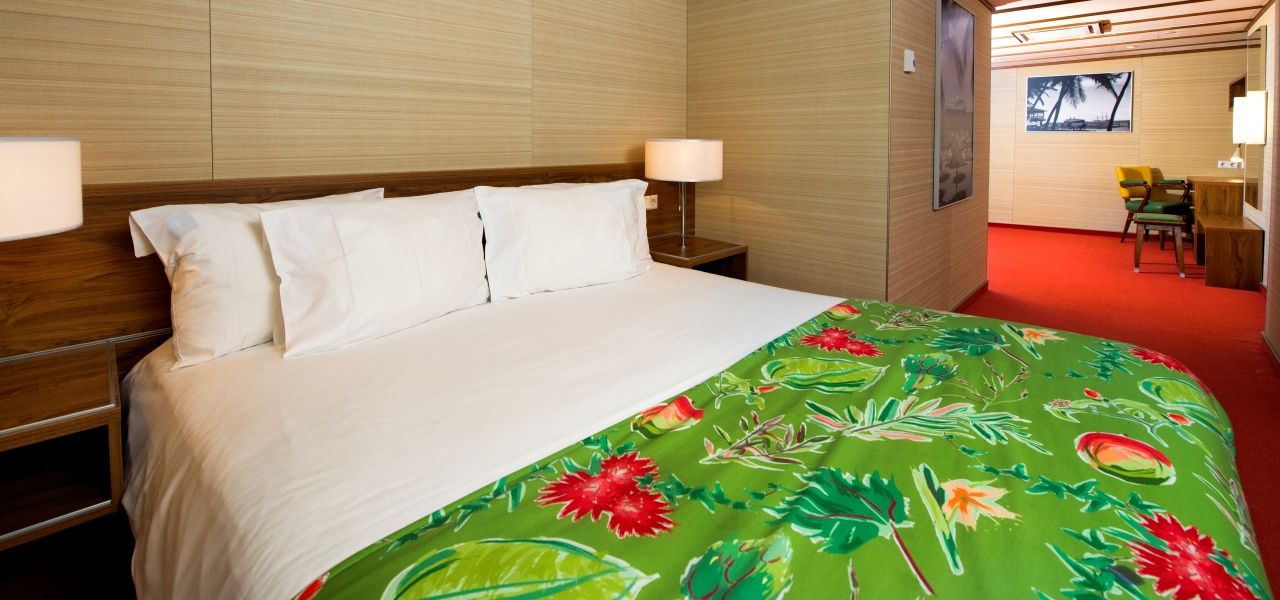 Bahamas
The ss Rotterdam proudly defeated all oceans and world seas. The rooms from this theme are a blow to this exotic episode. The largest part of her lasting life served as ss Rotterdam as a luxury cruise ship, serving many exotic destinations. In the "Bahamas" themed rooms, our guests can rejuvenate the ultimate cruise experience of many tropical trips.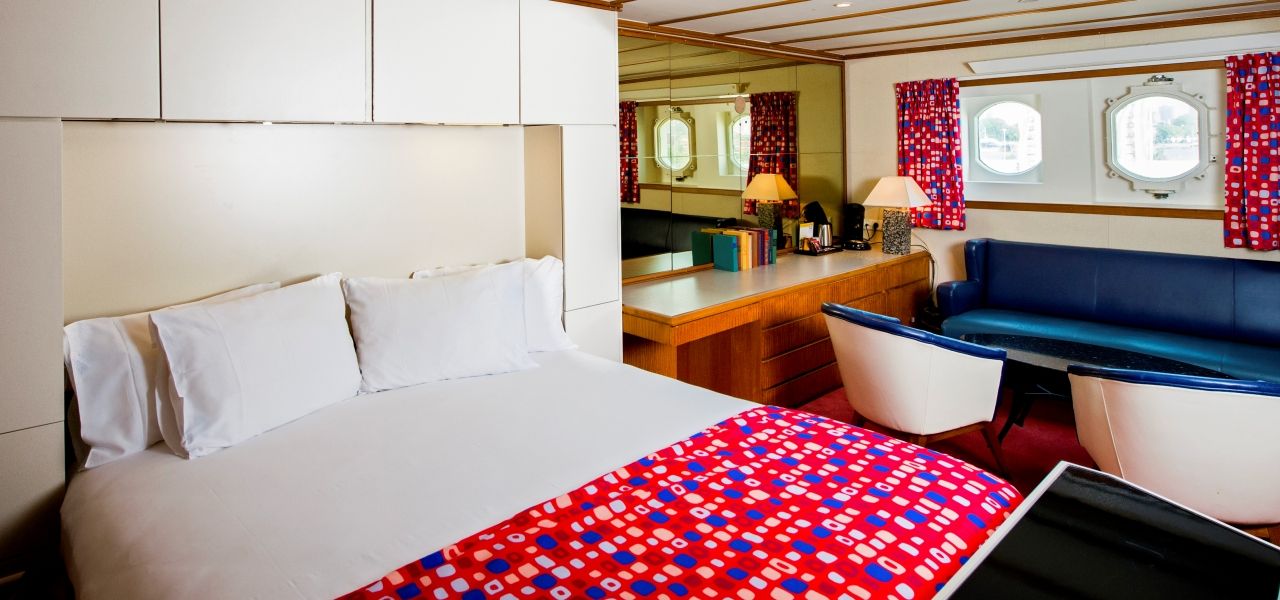 Original
Welcome to 1959! Wondering how our first guests experienced the crossing to New York? The "Original" rooms refer to the eviction of Queen Juliana and the first cruise on September 3, 1959 with Crown Princess Beatrix. The colors, designs and materials reflect this period and authenticate how the first passengers experienced the ss Rotterdam.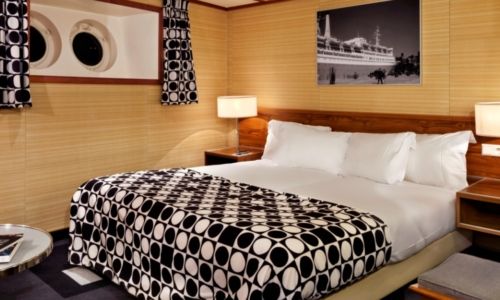 Manhattan
The ss Rotterdam commuted in the 1960s between Rotterdam and Manhattan. The emigrants who went to the new adventure in the 1950s and 60s dreamed away at their destination. The Manhattan-themed rooms feature the stylish look of this period. The comfort of the sleek design of these rooms makes it very special to stay aboard the ship.