What an amazing place!
Drinking on the ss Rotterdam
A drink at the bar or a cocktail with a view? Enjoy a cup of coffee or a relaxing drink at the end of an adventurous day. You are welcome in one of our bars.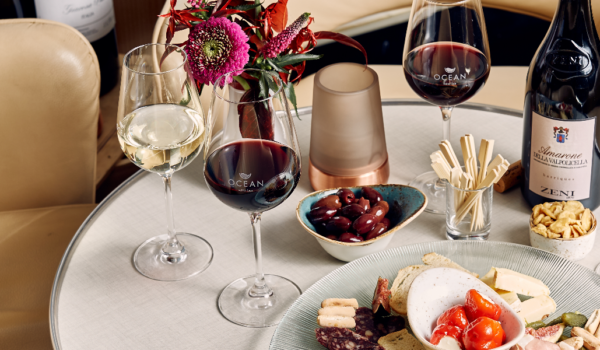 Ocean Wine Bar
Time for a glass of wine or do you prefer a glass of bubbles? Our bar is an authentic wave-shaped bar while gigantic fish scales decorate the ceiling and creates a cruise sensation. Dream away to the rich history of the Holland America Line or enjoy Rotterdam now with its beautiful skyline.
Discover Ocean Wine Bar