Special rate
EUEW
14th of June 2023 -16th of June 2023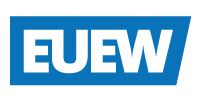 Stay the night aboard the ss Rotterdam during the 2023 EUEW Business Convention, a voyage of discovery on the quayside. We have provided a special rate for your stay. We are looking forward to welcoming you aboard the ss Rotterdam.
Run of House* | Double room including breakfast €155,00 per room
*Rooms on the ss Rotterdam with the special rate secured by the EUEW will be assigned by the hotel in a random manner (run of house)
Book your room!
Would you like to be sure of a hotel room? Book a hotel room directly online. If you do not have a credit card, please send your request to reservations@ssrotterdam.nl, quoting 'EUEW'. Don't forget to send all your contact details along immediately so we can complete the booking.