Enjoy savory and sweet dishes
Brunch on the ss Rotterdam
Daydreaming with views on the Rotterdam skyline… On Sundays we'd love to welcome you in one of our authentic venues for a delicious brunch.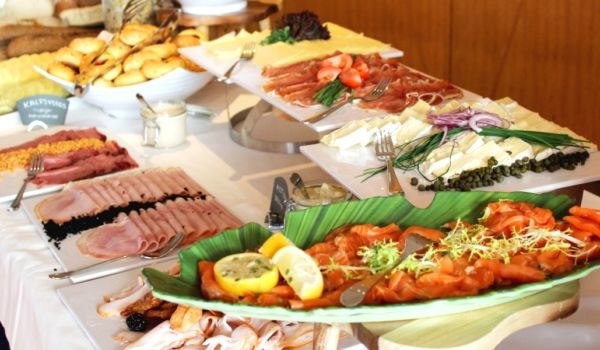 Brunch
First of all, you get a delicious homemade soup served at the table. After that, you can enjoy warm and cold dishes, such as freshly baked bread, a selection of cheese and cold meats, sweet spreads, salads, different style of eggs, warm and cold meat dishes, sweet rolls and desserts. Coffee, tea, milk and orange juice is included. Other beverages are served based on subsequent calculation.
You can make a reservation for €29,90 per person.