Panoramic view over Rotterdam
Ocean Bar
Time for some relaxation? The Ocean Bar is the Cocktailbar on board of the ss Rotterdam where you can enjoy a delicious cockail, a special Gin Tonic, a delicious glass of wine or a whiskey on the rocks. All of this with a beautiful view over the skyline of Rotterdam.  The Ocean Bar is where the cruising years relive. Meet each other on this great location!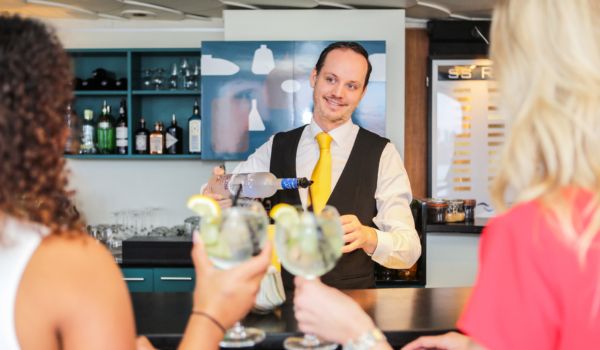 Cocktails & Gin Tonics
Our cocktail shakers like to surprise you with delicious cocktails and GinTonics, prepared with care. Relax in the right atmosphere and try some new creations like the Apple Pie Mojito, Watermelon Cosmopolitan, Hendrick's and Tanquaray!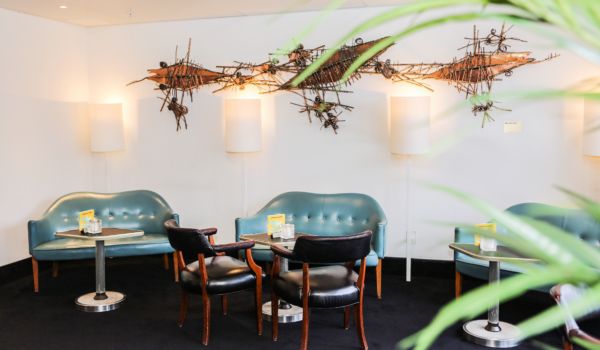 History
The Ocean Bar is an authentic wave-shaped bar while gigantic fish scales decorate the ceiling. Indeed, they still exist, the prickly shrimps by artist Van den IJssel.